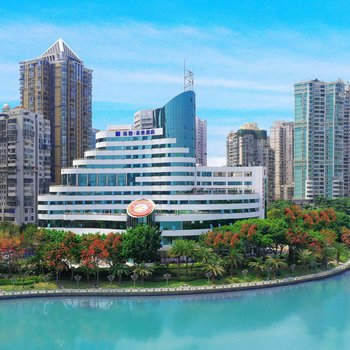 The InfoFuture hotel was recently opened in 2021, making it a fantastic choice for those staying in Xiamen.
Traveling to the hotel is easy with Xiamen Railway Station located approximately 3km away and Xiamen Gaoqi International Airport roughly 14km away. Just a short walk from Wenzao Metro Station, traveling to most city destinations is a breeze. Guests will find Gezi Square, Yundang Inner Lake and Bailuzhou Park just a short distance from the hotel.
In their spare time, guests can explore the hotel's surroundings. This Xiamen hotel features parking on site.
Germaphobes can rest easy - the level of cleanliness is highly rated at this hotel. This hotel is a popular accommodation for guests traveling for business.